Mid-America Regional Council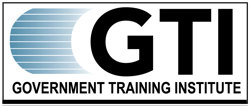 Beginning in January 2021, MARC GTI has partnered with LANTEC of Louisiana Corporate Training Center to improve effectiveness and efficiency in meeting stakeholder needs for high-quality, high-availability technical training.
MARC GTI customers will now be afforded more training options with virtual instructor-led and self-paced options in addition to the traditional in-person live learning format.
GTI strives to be the training provider of choice for local governments in the Greater Kansas City area by offering training and leadership development of the highest quality. We look forward to our partnership with LANTEC, and hope you will benefit from this robust offering of computer skills classes.
Course Schedule
For scheduling, contact:
Shelly Bolling-Strickland
Registrar/Program Assistant | Government Training Institute (GTI)
816-701-8234 | MARC.GTI@lantecctc.com
---
Click here to sign up for one of our upcoming courses
Looking for a creative method to maximize your team's potential?
Whether you can't make it to our conventional eight hour live instructor-led trainings or just need additional reinforcement of those concepts, our completely self-paced computer-based training may be the perfect solution.
Click here for more details on LANTEC's e-learning solution
Convenient
Completely Self-Paced
24/7/365 Accessiblity
Full LMS Integration
Course Completion Certificates
Built in Quizzes to Gauge Progress and Retention
Cancellation Policy
LANTEC requires payment in full for the agreed upon number of students registered; there are no refunds for withdrawal, late cancellation, no-shows or non-completers. If students wish to cancel a public course without penalty, written notice must be provided to LANTEC MARC GTI existing policy whereby registration fees are forfeited for late cancellation or no show (unless due to pre-defined extenuating circumstances, whereby a full credit will be issued toward a future enrollment). Any public virtual classes with MARC GTI students enrolled will carry as planned (aka GUARANTEED TO RUN).
If uncontrollable act(s) such as extreme weather prevent class from occurring as scheduled, it will be LANTEC's responsibility to communicate those situations with both MARC GTI and the affected enrolled students along with providing a rescheduling opportunity ASAP. There are no penalties/fees associated with EITHER party cancelling a scheduled class under these circumstances.