vILT
(Virtual Instructor-Led Training)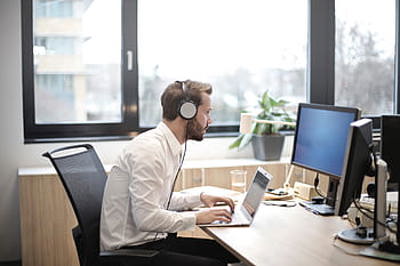 In response to the worldwide COVID-19 pandemic, LANTEC began offering its traditional live, instructor-led training via a web-based platform in March of 2020.
Virtual Instructor-Led Training or "vILT" offers the benefits of a live and familiar LANTEC instructor in the safety and comfort of your personal office or home. A computer with high-speed internet connection and quality audio and video capabilities (webcam) is required, and dual monitors (or laptop + tablet/mobile device) are recommended for the best training experience.
The vILT courses are designed to still engage students through breakout chat rooms, live polls, and other elements that we employ in our standard public courses.
Students may attend a variety of course types in the vILT format now: applications, professional development and technical. For our technical topics, LANTEC collaborates with other Microsoft Partners as well as Cisco Learning Partners, Citrix Authorized Learning Centers, AWS training providers, and additional nationwide specialty vendors to ensure our customers have a host of convenient, guaranteed-to-run date options to choose from without ever leaving home for high-quality, training. By saving on travel costs and commute time for trainees, our vILT solution has quickly become a Training Coordinator's best ally. vILT courses are filling now, contact your Account Executive to enroll today!