Ryan Young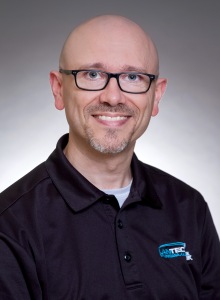 MCT, MOS - Master, CompTIA A+
Ryan Young, joined the LANTEC in July 2011. A graduate of the LSU system in Computer Information Technology, he began his professional career at the age of 19 as an applications instructor for New Horizons CLC, teaching there for over seven years. Ryan is one of LANTEC's most diversely talented software trainers; his delivery capabilities span the entire core Microsoft Office Suite plus Publisher/Project/OneNote/OneDrive/Skype for Business. He also leads all Adobe Creative Suite courses such as Photoshop, InDesign, Illustrator, Acrobat, Flash, and Dreamweaver. Besides his training background, Ryan has formely worked as a computer graphics designer for a small garment printing company, and as an IT systems technician at Coushatta Casino Resort for almost five years. His delivery style is consistently described by our students as engaging, knowledgeable, fun, interactive, and patient with all speeds of learners.


Jackie Guillory, Isle of Capri
"Ryan made the training interesting. Explained sections so that anyone could understand the material."