Mike Tomlinson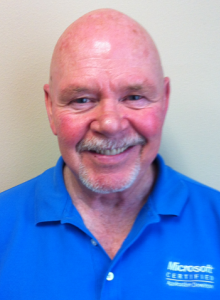 MCT, MCAD, MCSD, MCTS, MCITP, M.Ed
Mike is in high demand as an IT professional and trainer. After 20 years in the public and private sector, he has spent the last 18 years consulting and teaching Microsoft Visual Studio, SharePoint, and Microsoft SQL Server technologies. In addition to teaching, Mike designs and develops custom software, web applications and database solutions for various companies. Mike has a passion for teaching and brings his real world experience to the classroom and has been affiliated with LANTEC since 2002. When not teaching, Mike enjoys travel, home projects, and reading.

Cathy Nguyen, Techneaux Technology Services
"Mike is an excellent and detailed instructor. I didn't have much experience with T-SQL, but I've learned a few concepts that I'd like to apply immediately to a current project. Thank you!"