Mike Tomlinson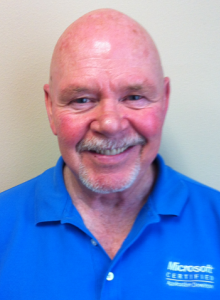 Technical Instructor
MCT, MCAD, MCSD, MCTS, MCITP, M.Ed

Mike is in high demand as an IT professional and trainer. After 20 years in both the public and private sectors, he has spent the last 21 years consulting and teaching Microsoft Visual Studio/Azure, SharePoint, and Microsoft SQL Server and more recently the PowerPlatform technologies. In addition to teaching, Mike designs and develops custom software, web applications and database solutions for various companies. Mike is passionate about teaching and bringing his real-world experience to the classroom. He has been affiliated with LANTEC since 2002.
Certifications
MICROSOFT CERTIFIED TRAINER (MCT)
MICROSOFT CERTIFIED POWERBI DATA ANALYST ASSOCIATE
MICROSOFT CERTIFIED TEAMS ADMINISTRATOR ASSOCIATE
MICROSOFT CERTIFIED AZURE DEVELOPMENT ASSOCIATE
MICROSOFT CERTIFIED SPECIALIST: C#, HTML5, CSS3, JAVASCRIPT, SHAREPOINT
MICROSOFT CERTIFIED SOLUTIONS EXPERT (MCSE)
MICROSOFT CERTIFIED IT PROFESSIONAL (MCITP)
MICROSOFT CERTIFIED DATABASE ADMINISTRATOR (MCDBA)
MICROSOFT CERTIFIED SOLUTION DEVELOPER (MCSD)
CERTIFIED INFORMATION SYSTEMS AUDITOR (CISA)

Tracy Godeaux, Aqueos Corp
"Mike is an exceptional instructor. His knowledge of the course material and presentation was on point. Look forward to learning with him again."