Joyce Parker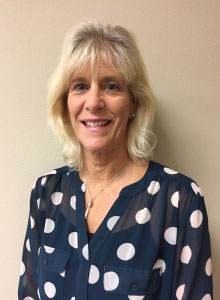 Technical Instructor
ITIL 4 Managing Professional, ITIL V3/2011 Expert, Certified Process Design Engineer

Affiliated with LANTEC since 2014, Joyce Parker brings over 30 years' experience in the IT industry into the ITSM classroom. For many years, Joyce was employed by the National Association of Securities Dealers, Inc. (NASD®) where she performed numerous managerial, technical support and customer service functions. Successful efforts included the implementation of a support methodology for the NASD's 55 PROCTOR testing centers as well as the centralization of six (6) computer-related Help Desks into a single Technology Services Support Center.
Throughout her career, Joyce has focused on the design and implementation of ITSM processes aimed at making IT functions more efficient and effective. She brings to each engagement an energetic, fast-paced training style and a wealth of practical advice for implementing a customer-oriented culture in a technically diverse and fast-paced environment.
Joyce is an ITIL 4 Managing Professional™, an ITIL V3 Expert ™, ITIL Service Manager and a Certified Process Design Engineer (CPDE) ®. She holds the ITIL 4 Foundation and DPI certifications, all of the ITIL V3/V2011 Lifecycle and Capability certifications as well as multiple ITIL Practitioner certifications. In 2020, Joyce added High Velocity IT (HVIT), an ITIL 4 Intermediate class to the list of her qualifications, as well as completing Essence of Experience, a course about Experience Service Level Agreements and extensions of Service Level Agreements.

Sign up for our newsletter to stay informed on new classes and events from LANTEC!
Newsletter Signup