Eric Barker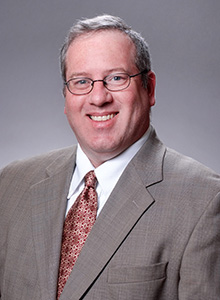 Technical and Applications Instructor
MCSE, MCTS, CompTIA A+, Network +, Security+, CTT+

Eric celebrated his 20th anniversary milestone with LANTEC in January of 2020. As a lead Technical Instructor for his tenure here, he has maintained perpetual Microsoft Certified Trainer status since 1996 and is responsible for LANTEC's network infrastructure for all learning center locations as well as providing help desk support for students, staff, and fellow instructors.
Over 27 years of technical training and 30 years of practical use has given Eric an excellent working knowledge of Exchange, Systems Center, and all versions of Windows Server & Operating Systems. In addition to teaching such courses as Security + and Network +, Eric also designs custom courses including bootcamps, tailored hybrid content, and many more. While LANTEC's growth and expansion over the last two decades has added to his list of accountabilities, Eric still finds time to master new software proficiency, upgrade his technical certifications, and provide support to our multisite remote employees. Eric is tasked with maintenance of our mobile classroom labs, a fleet of 50 traveling laptops which allow multiple client site training engagements to be delivered daily on a nationwide basis. He was instrumental in designing and enabling LANTEC to offer virtual Instructor-Led training (vILT) as a convenient and necessary learning modality during the pandemic event and seamlessly rolled out Office 365 throughout our organization. As an instructor, Eric is knowledgeable, personable, and entertaining and is often requested by name amongst our most loyal clients.

Daphney Edwards, Primoris Service Corp
"I enjoyed Eric's teaching style, he made sure I fully understood the concepts of A+ and answered all questions IT related."