Cheli Saucier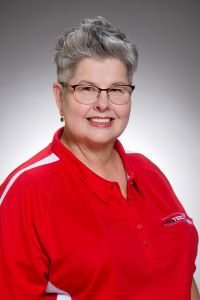 Professional Development Instructor
PHR, CHRM-CP

Cheli joined our instructor team in 2017 after retiring from a successful human resources career with the City of Baton Rouge. Working for a large municipality and state capital fostered her strong communications and interpersonal skills through daily interactions with diverse populations ranging from entry-level laborers to PhDs and elected officials. Following a rewarding stint in career readiness training for at-risk youth and re-entry citizens, Cheli joined the LANTEC team eager to share her life experiences relative to our additional subject areas.

Cheli is experienced in developing and facilitating a variety of topics including Interpersonal Communication, Emotional Intelligence, Elderly Sensitivity, HIPAA, Diversity Awareness, Business Etiquette, Leadership Skills, Stress Management and Time Management. In the summer of 2018, Cheli was selected to deliver 3 one-week long US Navy Leadership Academies to various NAVSUP bases that consisted of DiSC assessments and interpretation along with 40-hour custom curriculum design and delivery in Pennsylvania and Florida; her student reviews were remarkable. She has earned the reputation of a diligent, creative professional with a passion for customer service, process efficiency, and continuous learning.

Lance LaPlante, Bollinger Ship Yards
"Cheli did a wonderful job teaching this class; I learned more than I thought I would! Excellent instructor and course."