CXD 252 - Moving to the Citrix Virtual Apps and Desktops Service on Citrix Cloud w/ Azure
Description:
Navigate the move from an on-premises environment into Citrix Cloud and learn to deploy resource locations onto Microsoft Azure. Learn the architecture, communications, and management of Citrix Cloud and the Citrix Virtual Apps and Desktops Service and then migrate existing infrastructure and settings into Citrix Cloud. If you are planning a move to Citrix Cloud or starting out anew, this course is a necessary step in enabling you with the right training and skills to understand, manage, and deliver successfully. Plan machine catalog and virtual machine design based in Microsoft's public cloud and deploy those machines using Machine Creation Services. Learn to configure the access layer as a service within Citrix Cloud, as managed machines in your data center, or on the Azure platform.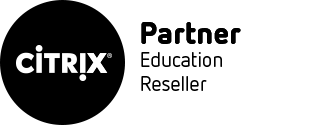 This course is delivered remotely via our partnership with Sunset Learning.
Scheduled Courses
This course isn't currently on the schedule, but we can add it. Just let us know.
Need to Request This Course On a Different Day?
LANTEC is very responsive to local client needs and unique or custom class demands. If you require a delivery date option for a class title on our schedule,
please submit your specific request for immediate consideration.
We can often accommodate countless additional courses NOT available on our public schedules, please inquire for personal assistance.
Want to schedule it?

Brittany Walker, BBR Creative
"I will encourage people to be more diverse, not only at work, but in their everyday life."