CXD 250 - Moving to the Citrix Virtual Apps and Desktops Service on Citrix Cloud
Description:
Learn how to navigate the move from Citrix Virtual Apps and Desktops 7.1x on-premises to Citrix Virtual Apps and Desktops Service on Citrix Cloud. Get hands-on as the course guides you through the architecture, communications, management, installation, and configuration of Citrix Cloud and the Cloud Connector. Learn about the services available in Citrix Cloud with a focus on the Citrix Virtual Apps and Desktops Service. If you are planning a move to Citrix Cloud or starting out anew, this course is a necessary step in enabling you with the right training and skills to understand, manage, and deliver successfully. In this course you will not only learn how to migrate from an onpremises solution to using the Citrix Cloud management plane, but also considerations for moving workloads to public clouds.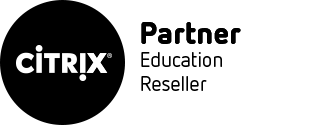 This course is delivered remotely via our partnership with Sunset Learning.
Scheduled Courses
This course isn't currently on the schedule, but we can add it. Just let us know.
Need to Request This Course On a Different Day?
LANTEC is very responsive to local client needs and unique or custom class demands. If you require a delivery date option for a class title on our schedule,
please submit your specific request for immediate consideration.
We can often accommodate countless additional courses NOT available on our public schedules, please inquire for personal assistance.
Want to schedule it?

Brigid Guillory, Butcher Distributors
"This class was the best. Ryan is an excellent teacher. He really knows the subject matter and communicates it effectively to the students."