CXM 303 - Deploying Enterprise Mobility Solutions with Citrix Endpoint Management
Description:
This course provides the skills necessary to install, configure, and integrate components in a Citrix XenMobile 10 Enterprise solution. Students with limited or no XenMobile experience will gain an understanding of the components of a XenMobile Enterprise solution and their functions. Students will deploy and configure the XenMobile Enterprise components, apply principles to enroll mobile devices, install mobile apps, and use policies to manage device and application usage in a lab environment. In addition, topics such as how to integrate additional Citrix products and applications as part of the solution and how to troubleshoot some of the most common implementation issues will be discussed. Students are expected to leverage their own mobile device (personal or corporate-owned, not already enrolled in another Mobile Device Management solution) to use during hands-on lab exercises.
Citrix recommends that students bring a mobile device (iPhone, Android or Windows device) to complete device enrollment and Worx-related exercises. This device should not be enrolled in another MDM solution, or would need to be unenrolled in order to use it to complete the mobile device-specific class exercises.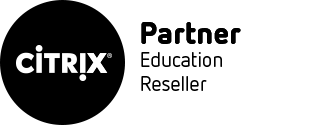 This course is delivered remotely via our partnership with Sunset Learning.
Scheduled Courses
This course isn't currently on the schedule, but we can add it. Just let us know.
Need to Request This Course On a Different Day?
LANTEC is very responsive to local client needs and unique or custom class demands. If you require a delivery date option for a class title on our schedule,
please submit your specific request for immediate consideration.
We can often accommodate countless additional courses NOT available on our public schedules, please inquire for personal assistance.
Want to schedule it?

The Wellspring Alliance
"He did a very good job. I was very impressed. Now I know how to spell HIPAA, and I know what it is! Thank you!"