CXD 105 - Citrix Virtual Apps and Desktops Help Desk Support
Description:
Learn to support end-users accessing virtual apps and desktops as part of a Citrix solution. In this course, you will learn to use Citrix Director to interact with user sessions and to capture information for solving issues or escalating to the administration team. Gain foundational knowledge about the Citrix Virtual Apps and Desktops technology and an understanding of how components interact. You will learn about each component focusing on common user related issues that may arise, and how to apply a methodical approach to solve them using real world scenarios. By the end of the course, you will be able to solve or escalate end-user issues appropriately.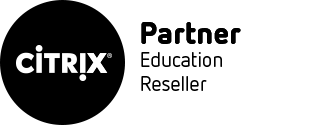 This course is delivered remotely via our partnership with Sunset Learning.
Scheduled Courses
This course isn't currently on the schedule, but we can add it. Just let us know.
Need to Request This Course On a Different Day?
LANTEC is very responsive to local client needs and unique or custom class demands. If you require a delivery date option for a class title on our schedule,
please submit your specific request for immediate consideration.
We can often accommodate countless additional courses NOT available on our public schedules, please inquire for personal assistance.
Want to schedule it?

Forum Energy
"LANTEC has been a pleasure to work with. They are professional and very helpful to our employees."