CWS 313 - Citrix Virtual Apps and Desktops 7 Adv Deploy, Troubleshoot, Security, and Admin
Description:
Designed for experienced IT professionals this course builds on the foundational implementation and management skills introducing scalability, redundancy and security configurations.
You will learn techniques to investigate many of the common issues that can affect environmental health and how to solve issues more effectively in the advanced troubleshooting section. You will leave this course with a good understanding of how to manage more complex solutions such as multi-location environments with configurations around StoreFront, the Delivery Controllers, Cloud Connectors and HDX.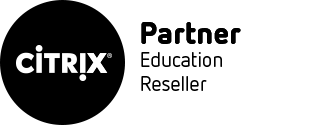 This course is delivered remotely via our partnership with Sunset Learning.
Scheduled Courses
This course isn't currently on the schedule, but we can add it. Just let us know.
Need to Request This Course On a Different Day?
LANTEC is very responsive to local client needs and unique or custom class demands. If you require a delivery date option for a class title on our schedule,
please submit your specific request for immediate consideration.
We can often accommodate countless additional courses NOT available on our public schedules, please inquire for personal assistance.
Want to schedule it?

Chris Morris, Engineering & Inspection Services LLC
"Course provided very good, simple improvement suggestions."