CWS 316 - Citrix Provisioning 7 Administration
Description:
Improve your Citrix Virtual Apps and Desktops image management and performance with Citrix Provisioning. Learn to install and configure a highly available Citrix Provisioning farm according to leading practices. In this course, you will learn about the architecture, communication, and processes that make up Citrix Provisioning to be successful with deploying and managing a farm.
Manage and integrate vDisks and target devices with Citrix Virtual Apps and Desktops for easy rollback, upgrades, and performance of Virtual Delivery Agent machines. At the end of this course, you will be able to install, configure and manage the Citrix Provisioning 7 solution.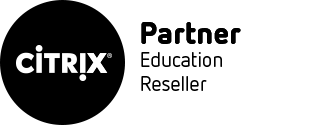 This course is delivered remotely via our partnership with Sunset Learning.
Scheduled Courses
This course isn't currently on the schedule, but we can add it. Just let us know.
Need to Request This Course On a Different Day?
LANTEC is very responsive to local client needs and unique or custom class demands. If you require a delivery date option for a class title on our schedule,
please submit your specific request for immediate consideration.
We can often accommodate countless additional courses NOT available on our public schedules, please inquire for personal assistance.
Want to schedule it?

Stacey Zawacki, LEDA
"I was hesitant to take this course because I have a good bit of experience with Photoshop. I'm so glad I took this class because I learned several new tricks that will make working with Photoshop so much easier!"