CNS 420 - Citrix NetScaler Networking Assessment, Design, and Advanced Configuration
Description:
In this expert level 5-day training course you will be exposed to advanced networking and Citrix ADC concepts and configurations. Through lecture, lab exercises, and real-world case studies, you will learn to look critically at environment requirements, constraints, and business drivers to create a complex Citrix networking solution. Topics to be covered in this course include multi-site and multitenant deployments, advanced authentication and load balancing, and automation and orchestration and advanced troubleshooting. This training will also prepare you for the Citrix Certified Expert in Networking (CCE-N) exam.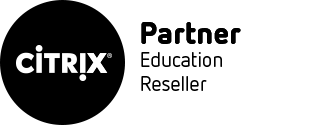 This course is delivered remotely via our partnership with Sunset Learning.
Scheduled Courses
This course isn't currently on the schedule, but we can add it. Just let us know.
Need to Request This Course On a Different Day?
LANTEC is very responsive to local client needs and unique or custom class demands. If you require a delivery date option for a class title on our schedule,
please submit your specific request for immediate consideration.
We can often accommodate countless additional courses NOT available on our public schedules, please inquire for personal assistance.
Want to schedule it?

Amanda Juban, Woman's Hospital
"I'm way more comfortable & confident applying the skills taught! He explained it so clearly!"