CNS 220 - Citrix NetScaler Essentials and Traffic Management
Description:
In this course, you will learn the skills that are required for implementing NetScaler components including secure load balancing, high availability, and NetScaler management. You will learn how to configure your NetScaler environments to address traffic delivery and management requirements including load balancing, availability, and NetScaler operation management.
You will also learn how to configure and manage NetScaler Traffic Management features, including content switching, traffic optimization, and global server load balancing. At the end of the course, you will be able to configure your NetScaler environments to address efficient traffic switching and resilience requirements including content switching, traffic optimization, and disaster recovery.
This course is based on the Citrix NetScaler 11 product, but the skills and fundamental concepts are common to earlier product versions. A voucher for the Citrix Certified Professional – Networking (CCP-N) exam will be issued in this course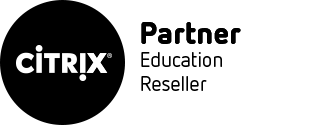 This course is delivered remotely via our partnership with Sunset Learning.
Scheduled Courses
This course isn't currently on the schedule, but we can add it. Just let us know.
Need to Request This Course On a Different Day?
LANTEC is very responsive to local client needs and unique or custom class demands. If you require a delivery date option for a class title on our schedule,
please submit your specific request for immediate consideration.
We can often accommodate countless additional courses NOT available on our public schedules, please inquire for personal assistance.
Want to schedule it?

Misty Ellison, ISG
The IWTP grant has created a new and rejuvenated work environment here at ISG. Employees feel a new sense of purpose with new skill sets and knowledge bases. This grant could not have come at a better time for us. As the oil and gas industry increasingly felt the effects of the downturn, ISG was no different. We needed something to help our team to focus on the positive and this grant did just that! Although we all remained diligent and hopeful, there was no denying that work requests were steadily decreasing. Attending courses provided by IWTP gave each ISG employee the confidence to tackle any project or task given to us.