CNS 320 - Citrix NetScaler Advanced Concepts - Secure, Mgt., and Optimize
Description:
Learn how to configure your Citrix networking environment to address application services security requirements with Citrix Web App Firewall; automate and manage network services for scale-out of application architectures with Citrix Application Delivery Management; and optimize Citrix ADC-managed application delivery traffic. This five-day course for experienced Citrix networking architects, engineers and administrators will teach you to deploy and manage Web App Firewall to protect web applications against different types of attacks. It will also give you a practical understanding of Citrix Application Delivery Management capabilities for centralized management of multiple Citrix ADC platforms, orchestration of changes, transaction reporting, infrastructure visualization and planning.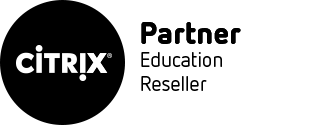 This course is delivered remotely via our partnership with Sunset Learning.
Scheduled Courses
This course isn't currently on the schedule, but we can add it. Just let us know.
Need to Request This Course On a Different Day?
LANTEC is very responsive to local client needs and unique or custom class demands. If you require a delivery date option for a class title on our schedule,
please submit your specific request for immediate consideration.
We can often accommodate countless additional courses NOT available on our public schedules, please inquire for personal assistance.
Want to schedule it?

Jonathan Costello
"Really enjoyed Ryan's class instruction. Used examples that helped me understand the concepts better."(Access 2013 Advanced)