CNS 319 - Citrix NetScaler ADC Advanced Concepts - Management and Optimization
Description:
Master the deployment and usage of Citrix Application Delivery Management with this two-day management and optimization course. You'll gain the skills needed to automate and manage network services for scale out of application architectures, and to optimize Citrix ADC-managed application delivery traffic. The curriculum focuses on centrally managing multiple Citrix ADC platforms, orchestrating configuration changes, reporting on transactions, visualizing infrastructure and planning infrastructure expansion. You will also learn how to implement Citrix ADC features, including caching, frontend optimization, Citrix ADC web logging and TCP/HTTP optimization, to optimize traffic managed by your Citrix networking environment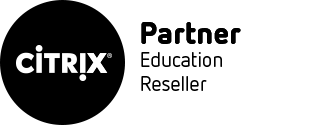 This course is delivered remotely via our partnership with Sunset Learning.
Scheduled Courses
This course isn't currently on the schedule, but we can add it. Just let us know.
Need to Request This Course On a Different Day?
LANTEC is very responsive to local client needs and unique or custom class demands. If you require a delivery date option for a class title on our schedule,
please submit your specific request for immediate consideration.
We can often accommodate countless additional courses NOT available on our public schedules, please inquire for personal assistance.
Want to schedule it?

Reyna Pando, US Army - Ft. Johnson
"I enjoyed Ryan's teaching methods. Very easy to follow, and to understand."