CNS 222 - Citrix NetScaler ADC 12.x Essentials and Citrix Gateway
Description:
Expand your Citrix networking knowledge and skills by enrolling in this five-day course. It covers Citrix ADC essentials, including secure load balancing, high availability and operations management, and also focuses on Citrix Gateway. You will learn to deliver secure remote access to apps and desktops integrating Citrix Virtual Apps and Citrix Desktops with Citrix Gateway.
This course is best suited for IT professionals, with little or no previous Citrix networking experience, who will be deploying or managing Citrix ADC, or Citrix Gateway environments.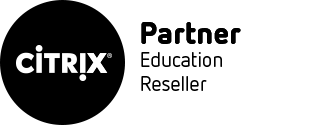 This course is delivered remotely via our partnership with Sunset Learning.
Scheduled Courses
This course isn't currently on the schedule, but we can add it. Just let us know.
Need to Request This Course On a Different Day?
LANTEC is very responsive to local client needs and unique or custom class demands. If you require a delivery date option for a class title on our schedule,
please submit your specific request for immediate consideration.
We can often accommodate countless additional courses NOT available on our public schedules, please inquire for personal assistance.
Want to schedule it?

Brandi Milliet, 1st Lake Properties
"LOVE this class! Remembering that culture starts with me and the "look in the mirror" approach are both concepts I'll be using immediately!"