CWS 314 - Citrix App Layering and WEM Administration
Description:
Designed for experienced IT professionals, you will learn to build and combine App Layers to optimize management of your app and desktop images and to implement Workspace Environment Management to improve log-on times, centralize user settings management, and optimize the performance of machines.
You will leave this course with a good understanding of how to manage more complex solutions and features in your Citrix Virtual Apps and Desktop 7 site.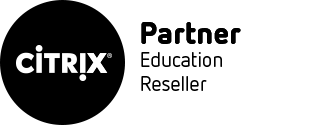 This course is delivered remotely via our partnership with Sunset Learning.

Courtney Venable, Girl Scouts of Louisiana - Pines to the Gulf
"Amazing facility! Amazing teachers! Amazing overall experience!"