Amy Owens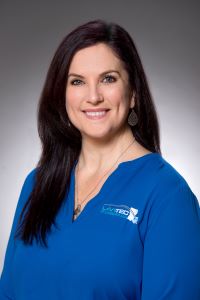 Professional Development Instructor, MCCT, NSC Certified CPR, First Aid, AED Instructor
Joining our team in 2017, Amy has been training in multiple disciplines for more than 21 years, most of which were teaching/coaching Public Speaking and Communication Skills. She is a veteran instructor with years of classroom experience working collaboratively with faculty, staff, and students. Her experience as a Speech/Debate coach as well as fitness coach provides additional valuable experience in results-driven competencies. Amy is passionate about helping others reach their full potential by sharing her knowledge and experiences, and creating a fun, exciting learning environment.
She is competent in a variety of professional and leadership development topics including Coaching and Mentoring, Leadership Skills, Interpersonal Communication, Emotional Intelligence, Customer Service, Interviewing Skills, CPR and Sexual Harassment Prevention. Learners often compliment her engaging delivery style and hands-on approach. Amy lends relative examples and case studies to each training and ensures all participants leave with a viable action plan. As a lifelong learner herself, Amy has proudly added the Modern Classroom Certified Trainer (MCCT) credential to her skillset in 2020 as well as the ATD Coaching credential in 2022.

Lori Sonnier, LA Rural Water Association
"Amy & Courtney are very professional but also personable to where you feel comfortable asking questions and receiving great feed back."