CNS 219 - Citrix NetScaler ADC Traffic Management
Audience:
This course is built for IT Professionals working with Citrix ADC, with little or no previous ADC experience. Potential students include administrators, engineers, and architects interested in learning how to deploy or manage Citrix ADC traffic management.
Prerequisites:
CNS-222 Citrix ADC Essentials and Citrix Gateway 12.x (previously known as Citrix Netscaler Essentials and Unified Gateway)
Description:
Learn the skills required to configure and manage Citrix ADC Traffic Management features, including Content Switching, Traffic Optimization, and Global Server Load Balancing. At the end of the course, students will be able to configure their ADC environments to address efficient traffic switching and resilience requirements including Content Switching, Traffic Optimization, and Disaster Recovery.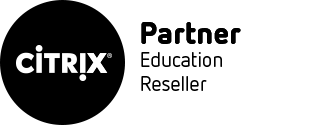 This course is delivered remotely via our partnership with Sunset Learning.
Scheduled Courses
Want to Take this Course on a Different Day?
LANTEC is very responsive to local client needs and unique or custom class demands. If you require a delivery date option for a class title on our schedule, please constact us. We can often accommodate countless additional courses NOT available on our public schedules, please inquire for personal assistance.
Baton Rouge (225) 293-0656
Lafayette (337) 233-2016
New Orleans (504) 576-1010